Antarctica FAQ: 2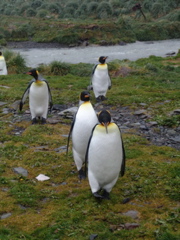 These are the questions you should ask any prospective Antarctica cruise company or tour operator before booking with anyone.
The answers will greatly affect what kind of Antarctica trip you are going to have:
How many days will you spend in Antarctica?
2011 Antarctica sailings

Intrepid Travel
• Antarctic Peninsula
(10 days)
• Antarctica & Sub-Antarctic Islands
(19 days)
• Antarctica & Weddell Sea
(12 days)
• Antarctica & Polar Circle
(12 days)

G Adventures
• Antarctica Classic
(11 days)
• Antarctica Classic in Depth
(13 days)
• Antarctica Classic Package
(14 days)
• Quest for the Antarctic Circle
(14 days)
• Quest for the Antarctic Circle Package
(17 days)
• Spirit of Shackleton
(20 days)
• Spirit of Shackleton Package
(23 days)
• Patagonia Experience & Antarctica Classic
(20 days)
• Patagonia Experience & Antarctica Classic in Depth
(22 days)
• Patagonia Experience & Quest for the Antarctic Circle
(23 days)
• Lake Districts of Patagonia & Antarctica Classic
(21 days)
• Lake District of Patagonia & Antarctica Classic in Depth
(23 days)

Others
www.coastalvoyage.com
www.reiadventures.com
www.oattravel.com
www.iexplore.com
www.infoHub.com
Do you think a "14-day Antarctic Cruise" means you'll spend two full weeks exploring Antarctica?
Think again.
The crossing of the Drake Passage itself will take two days—each way—and some ships spend yet another day at sea around the peninsula.
Most tours also count the day you fly down to Ushuaia and board the ship (not to set sail until after dinner), and if airfare to Buenos Aires is included in the price, they'll likely include in their tally of total days both the day you leave the U.S. for your overnight flight, and the following day spent landing and hanging around B.A. (leaving early the next morning for Ushuaia), plus the 1-2 days it takes you to return home.
Suddenly, that "14-day" trip turns into only six or seven days actually spent on shore landings in Antarctica. It's not that the tour companies are trying to put one over one you; it just takes a long time to get down to the Seventh Continent.
What is included in the cost?
Shore landings should be included on all base price quotes, as should be all meals on board the ship (any alcohol—and likely soft drinks as well—will cost extra). Adventurous trips might charge extra for any shore activities—kayaking, ice-hiking, etc.—beyond the standard activity at every landing: wandering around looking at penguins.
However, the company might try to weasel out of including passport and visa fees (note: they actually are not allowed, legally, to fold into their price the $100 entry fee that you must pay in person upon landing in South America), as well as government taxes on landings and such, or try to sneak on fuel surcharges or other suspicious costs that really should be included in the base price.
As with any trip, read the fine print closely, and don't be afraid to ask the company any questions before booking.
How big is the ship?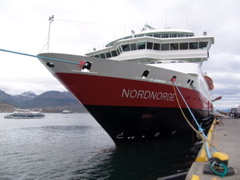 Some Antarctic cruises have 30 passengers; others 300, or even 1,000. The larger ships might have more activities going on on-board and more people to meet, plus larger ships are a bit kinder to those who suffer from seasickness.
However, the more people on board, the less individual attention each one will get, and the more difficult it will be to land everyone, meaning small ships passengers tend to get to spend more time on shore during landings than people on large ships.
I'd say signing on to any ship with more than 200 passengers means you're wasting your time (not to mention a boatload of money) and spoiling what would have been the trip of a lifetime.
What kind of lecturers are on board?
Will it be simply a handful of generic tour guides who've memorized a few PowerPoint presentations about penguins? Or will there be a cadre of scientists and specialists who are experts in their respective fields—history, geology, wildlife, oceanography—and can add to the richness of the experience and answer questions beyond the set lectures?
Is the ship an icebreaker?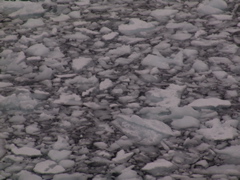 Some ships are regular cruisers that have simply been ice-strengthened to ply Antarctic waters, confined to plying the relatively ice-free waters of the Antarctica Peninsula's northern tip where brash ice and well-spaced floes make navigating easier.
Other ships are proper icebreakers, able to penetrate further into truly icy waters. Icebreaker ships tend to be used on longer tours, which, coupled with the fact that they have to use helicopters for any shore landings once they're in those icy waters, usually cost considerably more.
How long has the expedition leader been on the job?
First, you must know that there are essentially three crews on any ship:
The "bridge crew" and their engineering counterparts are there mainly to operate the boat. You'll likely have little contact with them beyond a formal "meeting of the captain" dinner and a tour of the bridge itself.
The "hotel staff" will clean the cabins, cook and serve your meals, and staff any cafes and shops on board. They will probably be Filipino (or from some other relatively poor nation), work very hard, and be a joy to have around.
The "expedition crew" is made up of the lecturers and the people in charge of your landings and activities on board. It is vital that you have a good expedition crew, as bad lecturers and inexperienced expedition leaders—ones who see their role more as school marms whose main job is to enforce their rules and not as tour guides whose job is to make your experience as rich and rewarding as possible—can make the difference between having one of the best trips of your life and having a miserable time punctuated by brief periods spent watching cute penguins and impressive icebergs.
What are the landings like?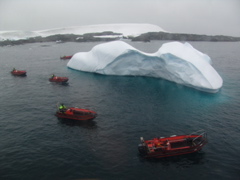 The company will have a rough idea of the ship's itinerary—though, of course, the captain must reserve the right to make or not make specific landings based on sea and weather conditions. (Antarctica isn't Disneyland, and you can never know what a particular visit will bring—fine weather or foul, calm seas or rough. It is one of the world's few remaining wild places, set amid the world's roughest seas, and you have to respect that and accept whatever it offers.)
Ask how long you will have at each shore landing: one hour (which will rarely seem like enough time, yet is often the case with larger ships), half a day, all day?
What kind of landing craft are used? Helicopters (common on ice-breakers), Zodiacs (those big inflatable rafts with an outboard motor), or PolarCirkel boats (smaller rafts). The smaller the landing raft, the more trips they have to make to ferry everyone back and forth, and the less time each group will have on shore.
| | | |
| --- | --- | --- |
| Related Articles | | Outside Resources |
This article was last updated in January 2010 All information was accurate at the time.



about | contact | faq

Copyright © 1998–2010 by Reid Bramblett. Author: Reid Bramblett.