Finding an Antarctic Cruise
How to find and book the perfect cruise to Antarctica
Make sure whichever company you book your trip with is a member of the International Association of Antarctica Tour Operators, or IAATO (www.iaato.org).
Try these reputable companies. (All prices listed are for 2011 and are the minimum you'd pay for the cheapest cabin. Unless otherwise specified, all are without airfare to the embarkation point, usually in Argentina or Chile; more on Antarctica cruise pricing.):
2011 Intrepid Travel sailings
• Antarctic Peninsula
(10 days)
• Antarctica & Sub-Antarctic Islands
(19 days)
• Antarctica & Weddell Sea
(12 days)
• Antarctica & Polar Circle
(12 days)Intrepid Travel (www.intrepidtravel.com
) - From $5,260 out of Ushuaia for a 10-day trip; the 12-day version makes a concerted attempt to cross the Polar Circle. Group sizes max out at 100.
They also, intriguingly, do a 12-day Antarctica cruise version in an ice-breaker that visits the Weddell Sea.
They even have a 19-day cruise for $9,595 that visits the South Shetland Islands, the South Orkney Islands, South Georgia Island, and the Falklands (expensive, yes, but great value on this kind of trip).

2011 G Adventures Antarctica sailings
• Antarctica Classic
(11 days)
• Antarctica Classic in Depth
(13 days)
• Antarctica Classic Package
(14 days)

• Quest for the Antarctic Circle
(14 days)
• Quest for the Antarctic Circle Package
(17 days)

With South Georgia/Falkland Islands:
• Spirit of Shackleton
(20 days)
• Spirit of Shackleton Package
(23 days)

With Patagonia or Lake District:
• Patagonia Experience & Antarctica Classic
(20 days)
• Patagonia Experience & Antarctica Classic in Depth
(22 days)
• Patagonia Experience & Quest for the Antarctic Circle
(23 days)

• Lake Districts of Patagonia & Antarctica Classic
(21 days)
• Lake District of Patagonia & Antarctica Classic in Depth
(23 days)

G Adventures (www.gadventures.com
) - From $5,899 out of Ushuaia for an 11-day trip. Group sizes up to 106. One of the better-regarded adventure tour companies out there. Trips range from 11-day classics to Antarctica-plus-Patagonia experiences to the big "Shackleton"-themed trips which also take in the South Shetlands, South Georgia, and Falkland Islands.
I've never cruised Antarctica with G Adventures, but I did once sail in the Arctic on a G Adventures ship, and it was an excellent ride.
In the box on the right, a "package" version of a trip means it includes airfare from Buenos Aires to Ushuaia and a tour of Tierra del Fuego National Park before embarkation.
(Yes, these are the guys who had a boat sunk by a tiny, submerged iceberg during the 2007/08 season. [Interesting side note: the ship I had sailed to Antarctica the year before, the MV Nordnorge, was the one that rescued them]. Don't hold this against them. It could have happened to anyone, and, since that ship is currently at the bottom of the Antarctic Ocean, they aren't using it anymore so there's nothing nothing to worry about.)
Lindblad/National Geographic (Expeditions.com) - If money is no object, go with the perennial gold lister. Lindblad and National Geographic Adventures have teamed up to provide top-flght Antarctic cruises staffed by world leading experts. Prices start above $11,700 for a 14-day cruise, nearly $20,000 for a 24-day cruise.
iExplore (www.iexplore.com) - By a hair, iExplore offers the least expensive Antarctica cruise (beating out G Adventures by just $9). Among other options, it has a 11–12 day Discovering the Peninsula trip out of Ushuaia that starts at $4,390.
For those pressed for time (or who simply want to avoid crossing the dreaded Drake Passage), there is a 7-day Antarctica XXI Antarctica Air- Cruise Experience from $8,990 that skips the Drake by flying directly to King George Island in the South Shetlands and boarding the ship there.
It also offers a 22-day Explorers Quest that includes Buenos Aires and a longer cruise that also visits the Falklands, South Georgia, and Shetland Islands (though, jauntily, does them in reverse order from most cruises, meaning it starts with the Falklands and saves the main event, the Antarctic peninsula, for last).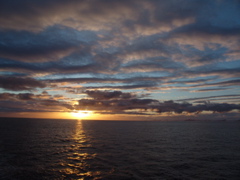 Overseas Adventure Travel (www.oattravel.com) - Great bargain: from $7,495 for 14 days, including roundtrip airfare from 19 U.S. cities. And, guaranteed no more than 32 passengers. Drawback: this two-week peninsula trip is the only one offered.
Hurtigruten (www.hurtigruten.us) - Antarctica cruises start at $$6,190. It's a bit bigger ship—group sizes up to 300 or so—but for what it's worth, these are the guys I sailed Antarctica with (back when they were known as Norwegian Coastal Voyage). Had a great time.
REI Adventures (www.reiadventures.com) - Great variety—though watch out for extra fees, taxes, and surcharges. From $5,290 for a basic, 11-day cruise out of Ushuaia. Adventure cruises (offering the opportunity to kayak, rock and ice climb, cross-country ski, or even camp on shore or take a dip—in a wet suit) start at $4,200. Icebreaker Adventures, exploring the Weddell Sea, start at $15,290. Max group size: 50–82 passengers, depending on the ship used.
You can find more operators specializing in Antarctica at InfoHub.com.

| | | |
| --- | --- | --- |
| Related Articles | | Outside Resources |
This article was last updated in December 2010 All information was accurate at the time.



about | contact | faq

Copyright © 1998–2010 by Reid Bramblett. Author: Reid Bramblett.