Contact Me
My name is Reid Bramblett, and I am a travel expert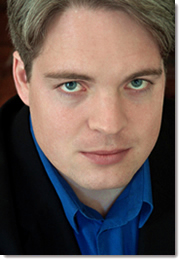 I have more than 15 years of experience in most forms of travel media, on both sides of the editorial desk. I have written ten guidebooks and hundreds of travel articles, consulted for government tourist offices and families planning a vacation, shared travel tips over the airwaves from CNN and FoxNews to New York City's WABC and local NPR station, and edited travel guidebooks, magazines, and Websites (in addition to this one).
Though I have written and consulted about travel to dozens of countries on all seven continents, I do have three particular areas of expertise: Trip planning, especially as pertains to Europe, Italy, budget travel, adventure travel, and better travel through frugality.
Here is how you can contact me.
WRITING SERVICES
I am a pen for hire, the author of ten travel guidebooks, which I have collectively shepherded and updated through 22 editions, and have contributed chapters and sections to more than two dozen other travel guides.
I have written articles for Newsweek, the Dallas Morning News, Miami Herald, Modern Bride, The Daily Herald, Tampa Bay Times, and Spirit (Southwest Airline's in-flight).
I am a Contributing Editor at Arthur Frommer's Budget Travel, Contributing Writer at Condé Nast's epicurious.com, frequent contributor to TravelandLeisure.com, and write the occasional adventure column "The Intrepid Traveler."
I also did a year stint as daily travel reporter for MSNBC.com, turning out some 600 travel stories.
To hire this pen, contact: reid [at] reidsguides.com
EDITING SERVICES
I have served as a staff editor at a noted guidebook publisher (Simon & Schuster/Frommer's), a top travel magazine (Budget Travel), and the Internet's leading news site (MSNBC.com).
As a freelance editor, I have worked with Condé Nast's Concierge.com, TravelandLeisure.com, Wiley & Sons, and the Flyguides.
Contact me about freelance editing: reid [at] reidsguides.com
TRIP CONSULTING FOR TRAVELERS
I've helped travelers plan trips from Ireland to Holland to Greece. I am not a travel agent, so I do not book tickets or reserve hotel rooms, but for European trips I do help people: (a) save as much money as possible on their vacation without sacrificing quality; and (b) flesh out an itinerary, from where to visit to which hotels and restaurants will give them the most bang for their budget.
I can also give you background information, insider's tips, and little known secrets about destinations across Europe. These services don't come free (unless you corner me at a cocktail party or something). Please contact me to find out my hourly fees.
Many clients have reported that my advice helped save them hundreds of dollars just in booking the big ticket items like airfare and rental cars before they left, and they went on to save even more on the trip itself, so hopefully it'll be worth it.
Contact me online at the address below, and if I can help you, I will send further instructions. If I cannot help, I will try to point you in the direction of a colleague who is better equipped for your travel needs.
Hire this travel consultant: reid [at] reidsguides.com
CORPORATE CONSULTING
I have consulted on itineraries for Tapestry Tours, written copy for the German National Tourism Board, and helped a U.S.-based rep in the Italian National Tourism Office plan her own personal first-time fam trip to Sicily.
I also give highly entertaining talks on everything from the finer points of the Fine Art of Packing Light (note: jokes involving my own underwear may appear during the course of this talk), to slide lectures on the glories and untold tales of Italy, to a 16 week course on European history and art history for a group of teenage boys (one of the roughest audiences there is, especially for a subject that sounds suspiciously like something from school).
Contact me at the address below with an outline or your organization's need, and if I can help I will send you a quote; if not, as with private individuals, I will put you on the scent of a colleague whose expertise might be more appropriate for your needs.
Hire this travel consultant: reid [at] reidsguides.com

| | |
| --- | --- |
| The Travel Store | |